Statements
The Board of Directors of CENCAM has issued a number of statements on recommendations and specific situations as needs have arisen, indexed here:
2018
Declaration of Solidarity
2016
Communication of the Board
2015
Statement of the CENCAM Board
2014
Board statement on interventions
2014
CENCAM Pesticides statement
Scientific Papers
The CENCAM board, led by Dr. Carl-Gustaf Elinder, regularly releases a summary document that provides an overview of published research related to CKDu. It is intended to help individuals interested in understanding the scope of what has been published on CKDu since its first description over two decades ago. The list is updated several times a year. Please note that this document may not include every published study related to CKDu. 
Workshop Reports
Below are the reports from the First, Second, and Third International Workshops on Mesoamerican Nephropathy. The 2015 and 2019 reports are available in both English and Spanish.   

Workshop 2019
The Third International Workshop on Chronic Kidney Diseases of Uncertain/Non-traditional Etiology in Mesoamerica and Other Regions was held in San José, Costa Rica March 20-22, 2019, with the participation of 137 participants from 15 countries. The meeting was hosted by SALTRA-IRET of the National University and represented a collaboration between CENCAM, NIEHS, NIDDK, PAHO and SEARO. Workshop participants included specialists from diverse backgrounds including nephrology, epidemiology, occupational health, environmental health, toxicology, nephropathology, anthropology, and exposure assessment. 
Read the PDF: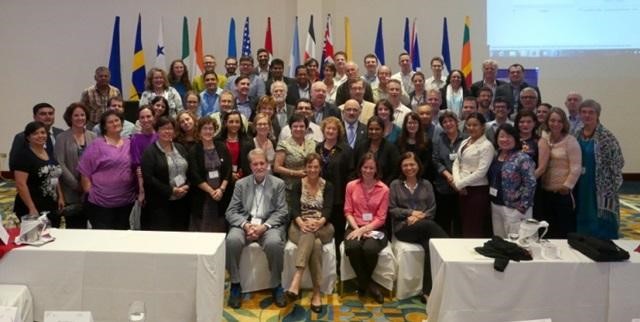 2015 Workshop
Three years after the first workshop, the Central American Program for Work, Environment and Health (SALTRA) and the Central American Institute for Studies on Toxic Substances (IRET), organized the "Second International Workshop on the Epidemic of Mesoamerican Nephropathy (MeN)", which was held in San José, Costa Rica, on November 18-20, 2015. A total of 75 experts from 18 countries discussed the evidence regarding possible causes of MeN, pathophysiologic pathways, and similarities and differences with other epidemics of CKDu in Sri Lanka and other parts of the world. The workshop concluded that Mesoamerican Nephropathy has a predominantly occupational component, which is demonstrated and discussed in the Technical Report.   
Read the PDF: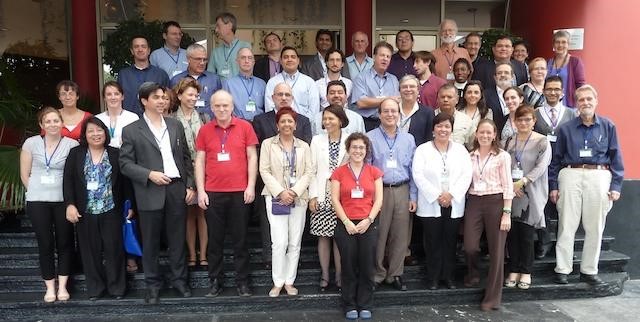 2012 Workshop
In order to provide an academic response to the search for the causes of Chronic Kidney Disease (CKD), the Central American Program of Health, Environment and Work (SALTRA) organized the "First International Workshop of Research on the Epidemic of Mesoamerican Nephropathy" in November 2012, with the participation of 52 researchers from 15 countries. The workshop resulted in three important products for scientific advancement in this topic:
The publication of a Technical Report summarizing the state of art of the hypotheses about the causes and specific recommendations for the design of coordinated scientific research in the region.   
The signing of a Declaration  of the participating researchers. 
The creation of a consortium of researchers to facilitate collaboration among scientists conducting research on the topic.


Read the PDF:
Link Statement 2012
Educational Material
Under Development